As we wait impatiently for our next event, we're running another set of tiny interviews with our fabulous authors.
First up is Julian K. Jarboe! Their short fiction and poetry has been published in Strange Horizons, Fairytale Review, Transcendent 2: The Year's Best Transgender Speculative Fiction, and more.
Come see Julian on April 25th at Trident Books! RSVP here.
Tell us about your latest release in five words or fewer, or in one image/gif.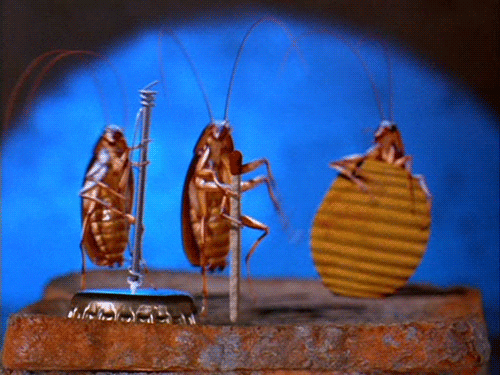 What book do you wish more people knew about?
I mostly just wish people poked their noses into each other's genres a bit more, especially if you are seeking an experience of the ideas you're interested in that feels like a longer-term conversation. So much of my favorite writing that informs my own speculative fiction is not published by a genre publisher or shelved with the SF/F/H, though I love those too. So I'm going to cheat on this question and throw a bunch of suggestions out (smashing that Great Work construct with a plurality of voices, or, stubbornly ignoring instructions? Who can really say!).
What do you like to listen to when you write?
I make playlists on YouTube like it's eternally 2010. I actually prefer the sort of chaotic nature of a YT playlist over platforms that are specifically for music discovery and sharing because there's a whole lot of people's personal demos, projects, live recordings, and mixes on there, including sound effects or miscellany that verges on unlistenable garbage, but keeps me in the mindset I want to be in to work towards what a given story feels like in my head. For example, while writing and revising "I Am a Beautiful Bug!" (see GIF), I listened to a 10-hour loop of the Katamari theme song (and nothing else) because that is exactly that story's whole deal– menacingly cheerful and eventually overbearing.
---
Julian K. Jarboe lives in Salem, Massachusetts. They are an Associate Editor at PodCastle magazine, a graduate of the Odyssey Fantasy Writing Workshop, and most recently a fellow at the Writers' Room of Boston, where they also sit on the board. Their writing can be found in The Atlantic, Strange Horizons, The Fairy Tale Review, and anthologized in the LAMBDA award-winning Year's Best Transgender Speculative Fiction series, among others. They also produce and co-host Mothers & Others, "the podcast about maternal figures and mommy issues."